As you can see here, we stripped out this old, leaking boiler which wasn't heating up properly and replaced it with a top of the range Ideal Boiler with 7 years warranty. Obviously we tried to repair the old leaking boiler initially, but sometimes your better off to scrap it & get an old one.
After all, you can really notice those bills mount up year on year as the boiler ages, so it's definitely worth talking to Taylor Gas Services (Leeds) about how we can assist you.
Our Gas Safe Registered engineers left the job clean and tidy, with the full replacement only taking a few hours to install properly.
When we leave all new boiler installs, we make sure to leave our details & always recommend checking back annually for a power flush. This helps prolong a boilers life span due to the sludge & grime left in a boiler during daily usage - Especially in the cold British Winter months.
Get yours replaced today, call Taylor Gas Services (Leeds) Leeds for your free quotation.
Before...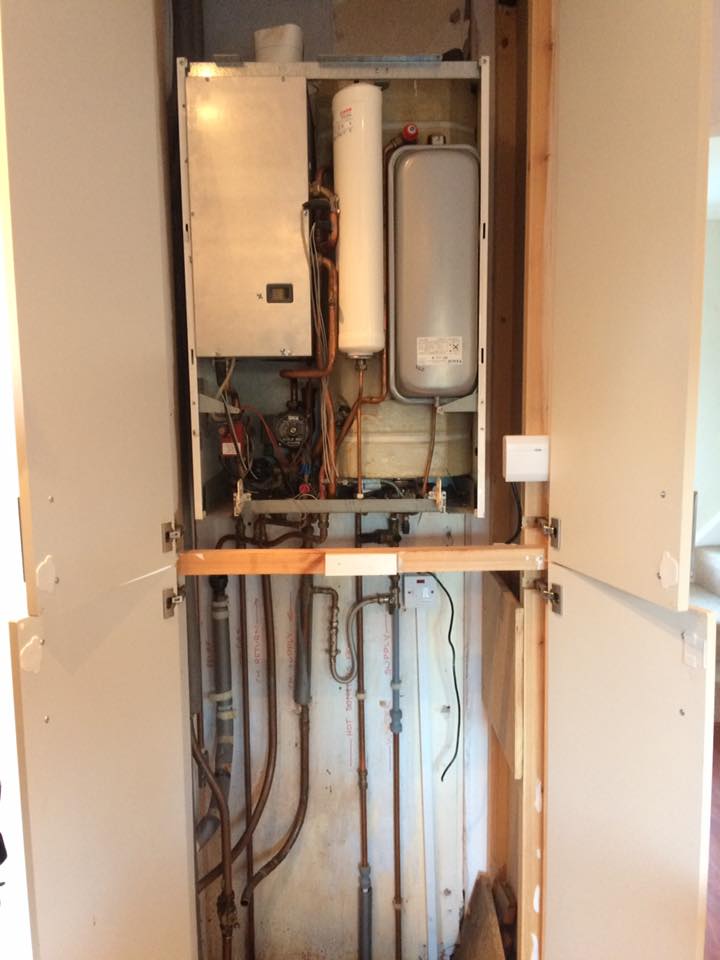 After...